What kind of summer hat is most popular in 2017
If you do not wear a summer hat when going out in this hot season, Not a second, the whole person from the head began to melt.Needless to say, wait for the bus, sit the wrong station, sooner or later, riding a small yellow bicycle,
Not wearing a hat? It is waiting to be hot sun baked it……
In addition to sunscreen, Occasionally do not want to wash your hair, but also out of the house, the hat is also a good helper to maintain your image.
So, want to live in the summer more cool, more beautiful, how can not have a hat?
So CNCAPS, today will recommend to you three leisure summer hat for this hot summer day.
Whether it is fisherman hat, tassel weaving hat, or wide hat with bow knot, all are very casual, stylish and wild card too. But also easy to adjust the size of the hat, very intimate. Which will make you have a wonderful summer.
Braid straw hat w/ tassel decoration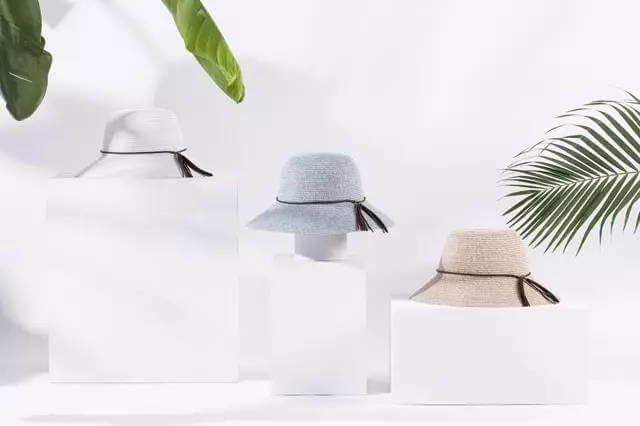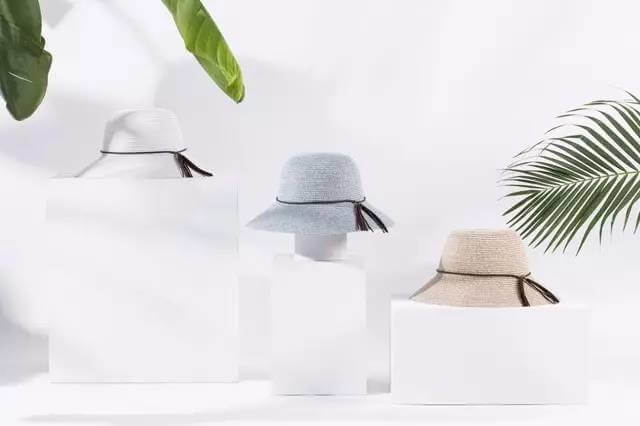 Color: white, soft blue, khaki
Woven hat with summer-style, both casual, yet elegant.
Refreshing white, there is a cooling effect even only watching it.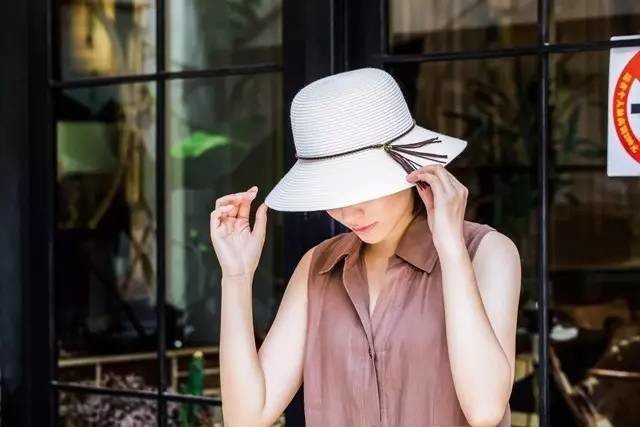 It will be very nice when match with any style of clothes, so wildcard!
Fresh smoky gray, Literary and artistic. when together with soft colors clothes, it comes out with lively and Smart feeling.
Natural khaki, casual and quiet.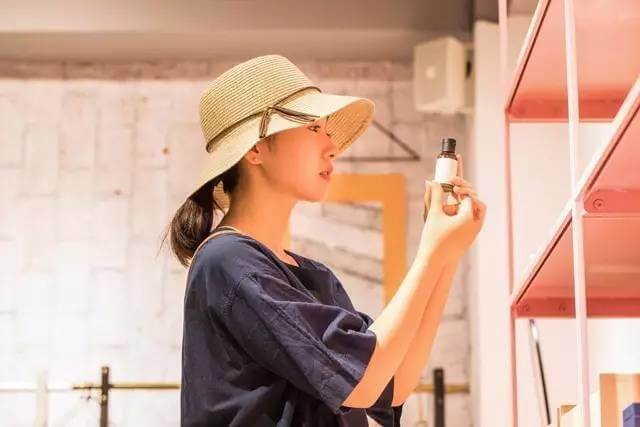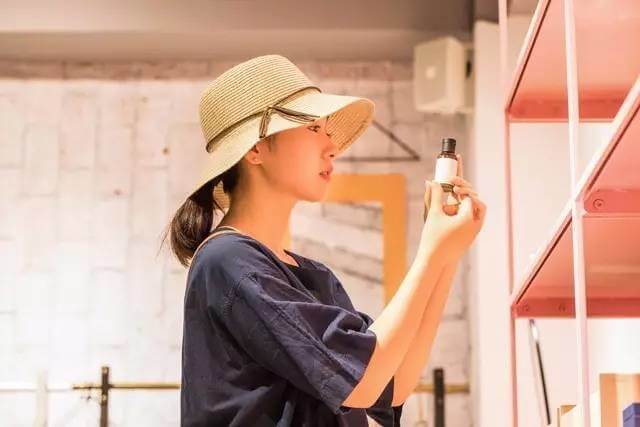 Even though when simple dressing, just wear it, it will be very fashionable.
This weaving straw summer hat with a tassel on the top, it is woven into a line, and then the machine sewing these lines to a hat shape.
Exquisite workmanship, feel soft, breathable when wearing not hot at all.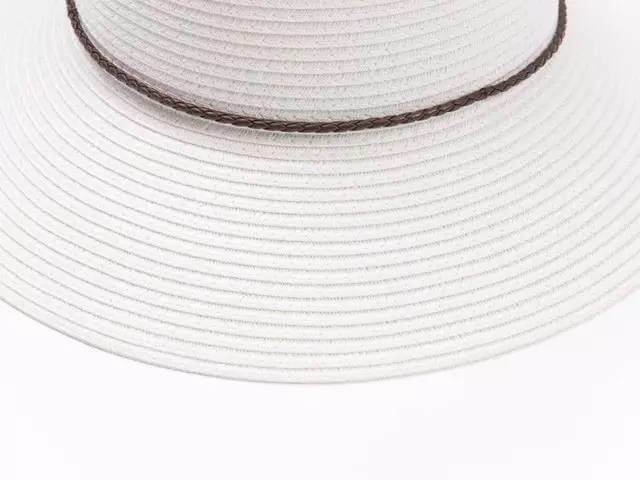 * This hat because it is the first woven into a line, so there will be traces of woven joints, not a quality problem.
The hat has a synthetic leather tassel decoration.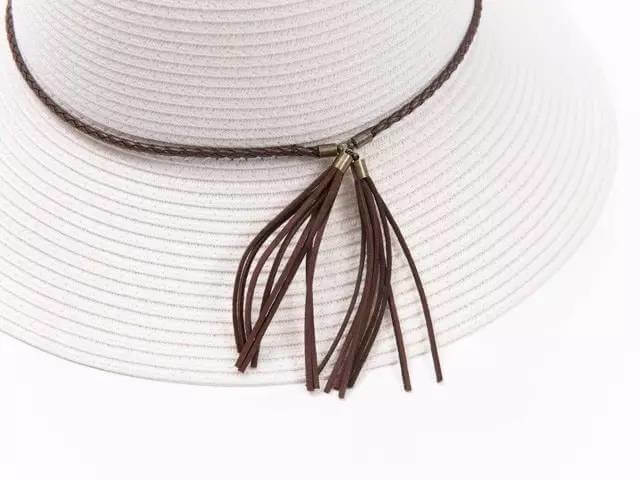 There is an adjustable lace in the hood, so you can adjust the size of your hat according to your head.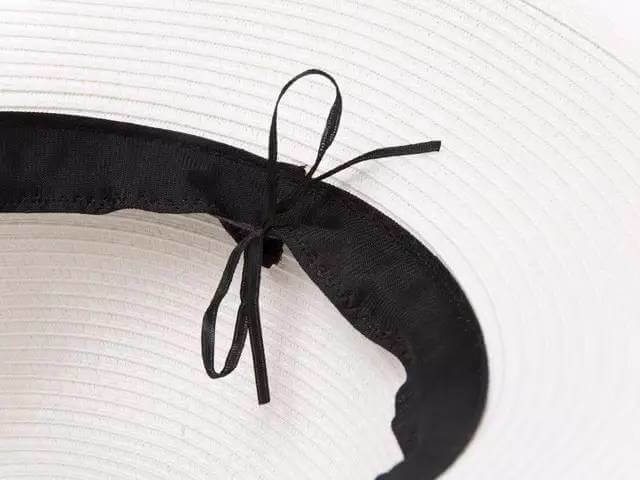 The material of this hat is 50% cotton + 50% polyester, so you can fold it into the bag.
Not afraid of deformation, so portable anywhere as you like.
After folding, if there are creases, you can remove the creases by ironing.
* Can be hand wash, not machine wash, do not wash with light-color clothing,can not be exposed.
Hat (width): about 8CM
Hat depth: about 9CM
Hat circumference (head circumference): about 55-58CM
Simple linen bucket hat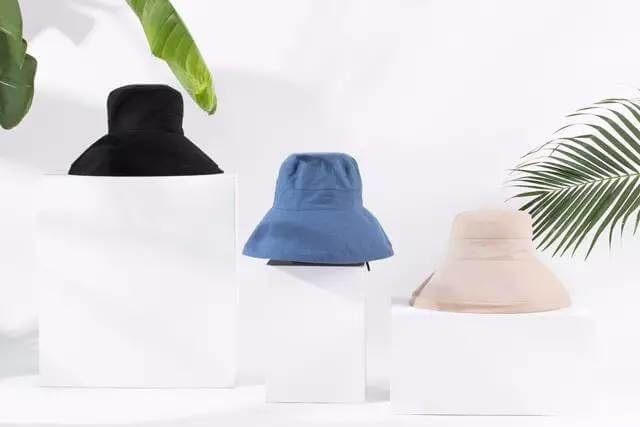 Color: black, light blue, khaki
This fisherman hat, simple, without any extra decoration.
It is relatively deep, hat brim is also too large, the face would get quite small when wearing.
Casual khaki, the color is very soft.
With the same brown colorway dress, natural and good-looking.
Eye-catching light blue, much like denim fabric, very fashionable.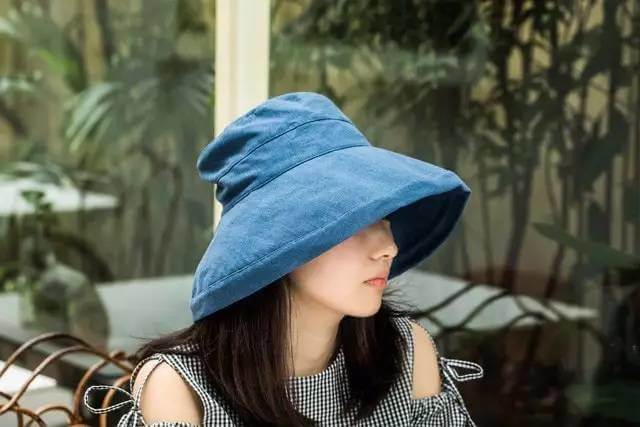 With the daily casual wear, Just one second it will come out the feeling of Japanese when wearing.
Wildcard black, with different shapes, there will be a different feeling.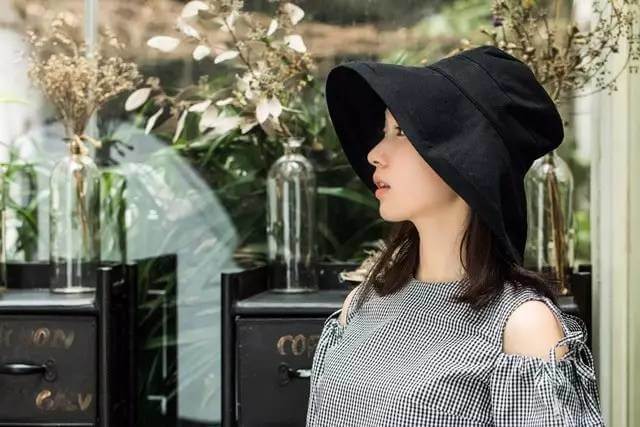 With T-shirt jeans, handsome leisure.
Like the figure, with ladies style jacket, so gentle.
This hat has passed the professional testing by SGS, it can effectively block 99.9% UVA band UV.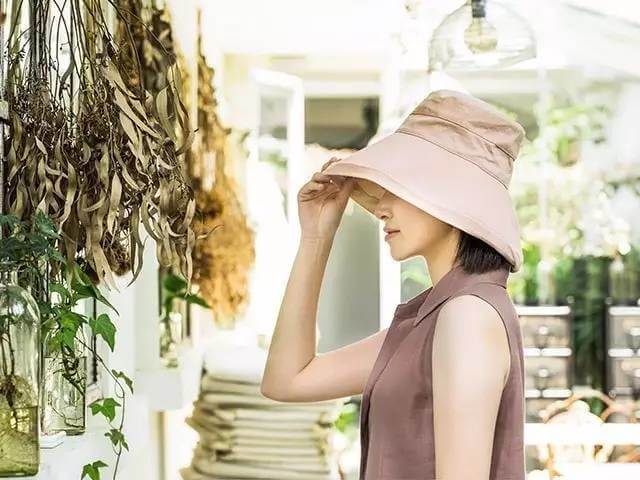 45% cotton + 55% linen material, so that the first fisherman hat soft and breathable, not hot.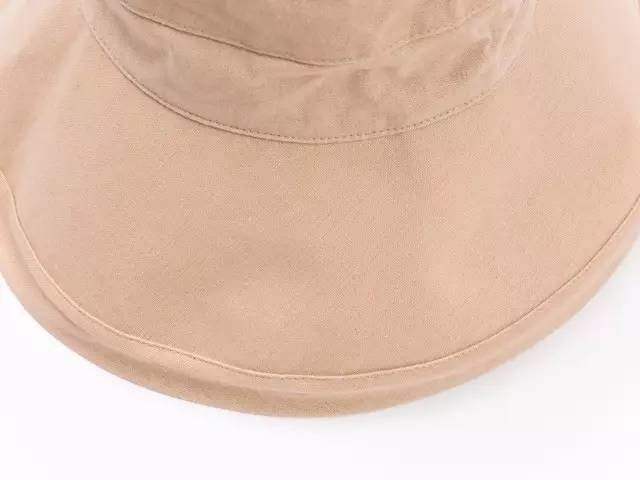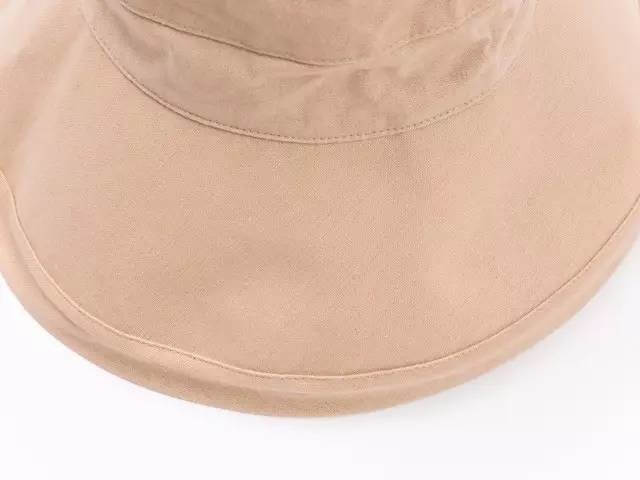 The workmanship is exquisite and the stitching is very smooth.
It can also be free to fold, will not be deformed, easy to carry when going out.
There is also adjustable lace in the hat, you can adjust the size of the hat.

It is also equipped with two small cotton hook, easy to wear with your own windscreen rope.
* If folded after folding, you can remove the crease by ironing the way.
* Can be hand wash, not machine wash, do not wash with light-colored clothing, can not be exposed
Hat (width): about 11CM
Hat depth: about 10CM
Hat circumference (head circumference): about 56-58CM
Wide brim hat with bow knot decoration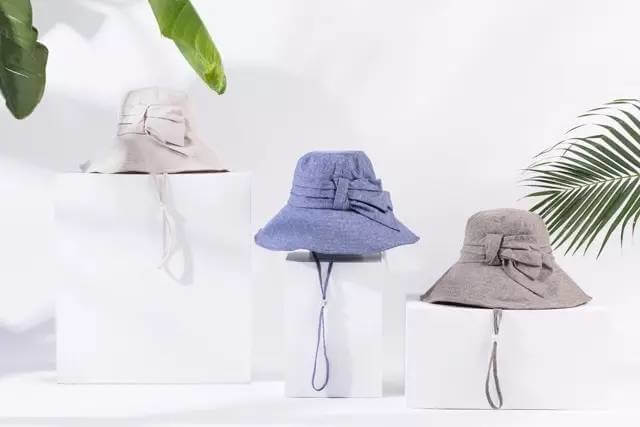 Color: beige, denim blue, brown gray
This wide-brimmed hat, with a unique bow knot decoration, the sun-shading effect is excellent.
Clean rice white, it will be very temperamental as long as you wear it.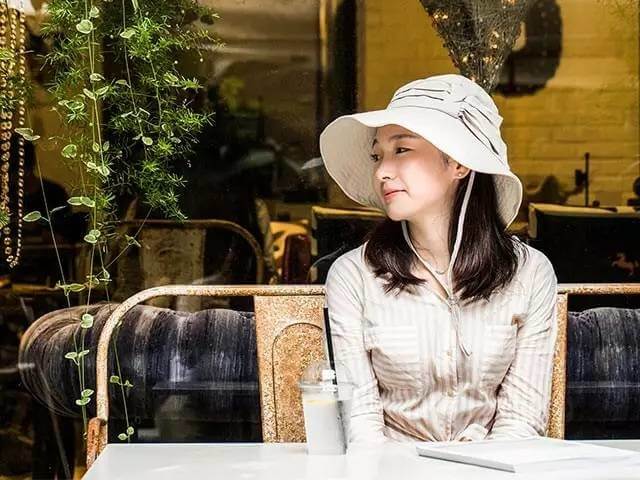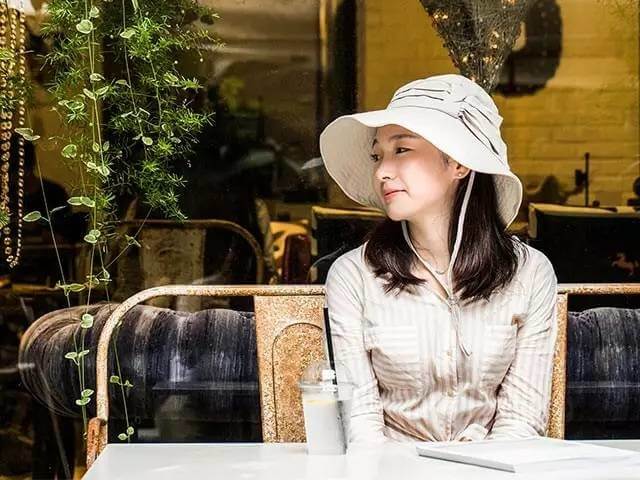 With the natural wind of cotton and linen clothing, comfortable and elegant.
Humble brown gray, very casual.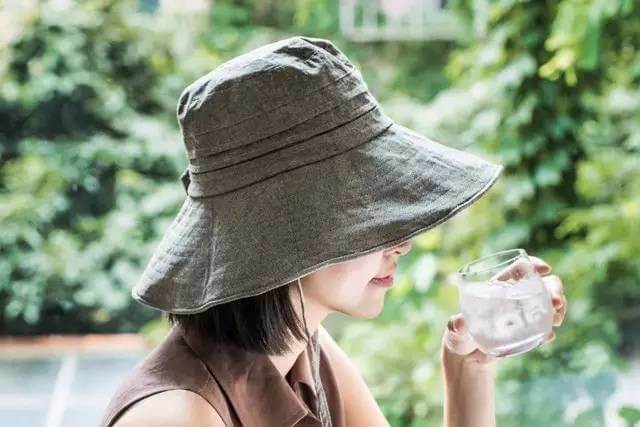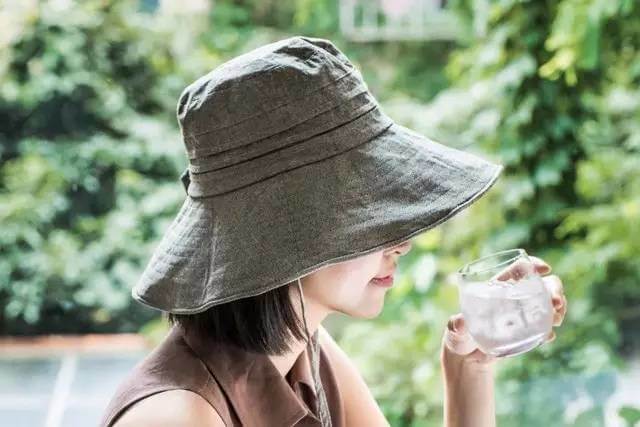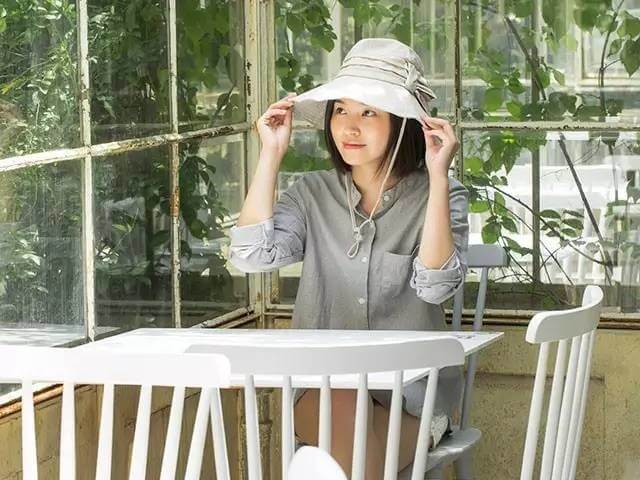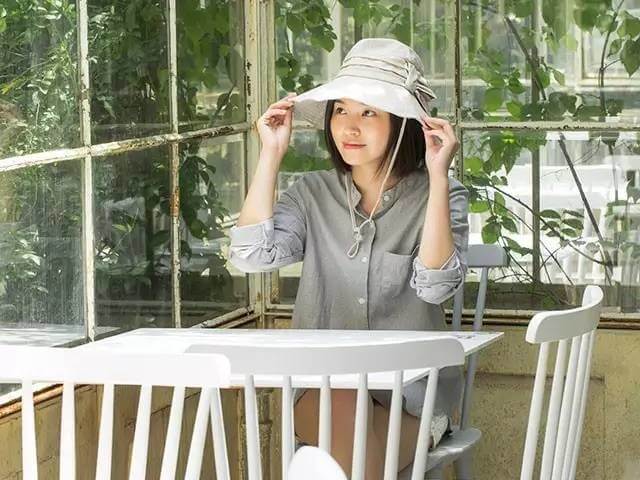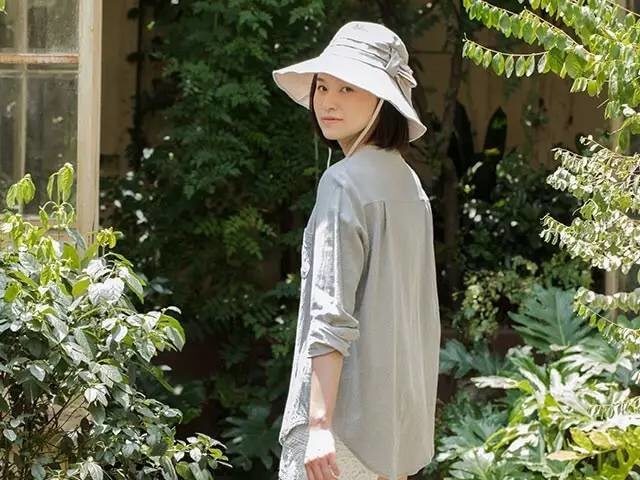 With a simple dress, simple and generous, but also a sense of shape.
Cool denim blue, all-match, and suction eyes, also can show you white.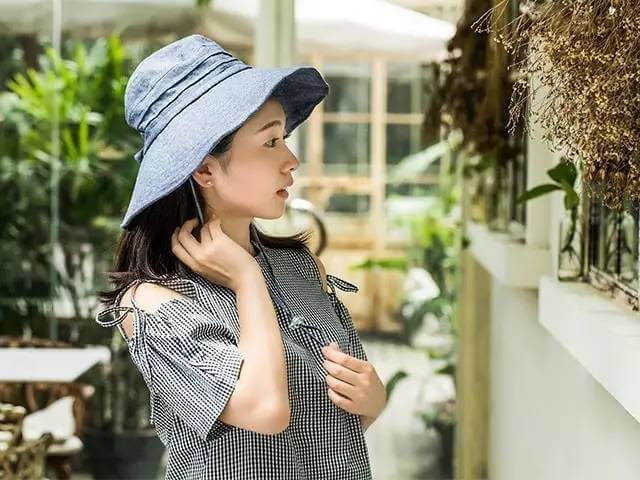 Casual wear, you can make the shape look very fashionable.
This top wide canopy, the same can block 99.9% UV of UVA wave band.
The brim edge contains a circle of fine wire, so you can freely create the desired hat angle and shape.
100% cotton material, soft and comfortable.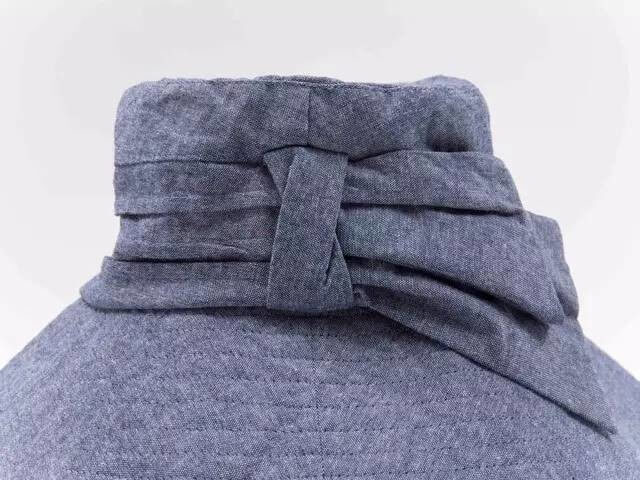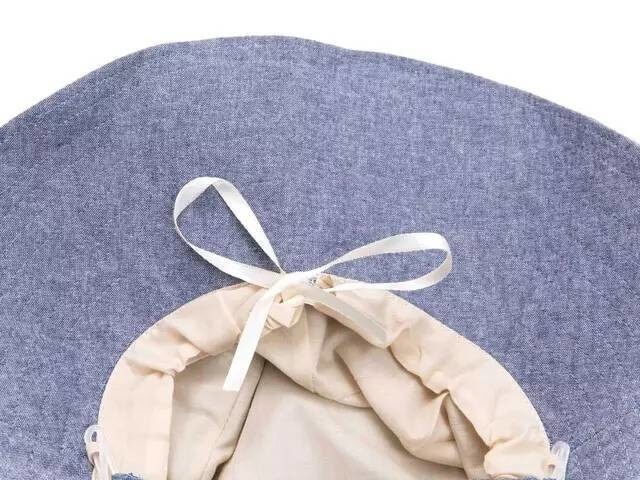 It can also be free to fold, portable carry when outside.
There is also adjustable lace in the hat, so you can adjust the size of the hat.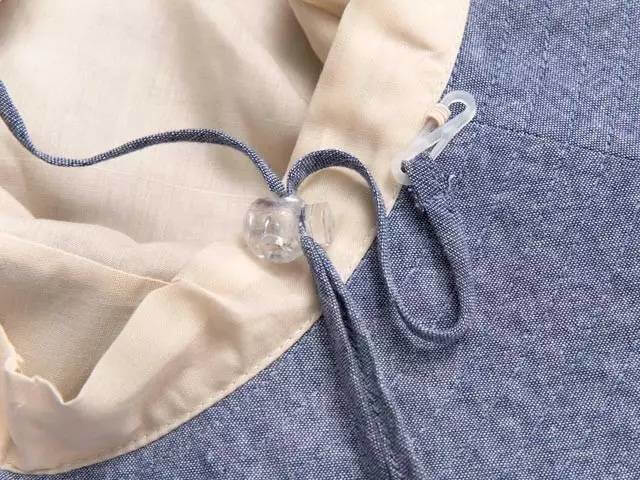 It is also equipped with a removable windscreen rope. To go outdoors, no longer afraid of the hat was blown away.
The rope is equipped with a movable buckle that allows you to freely adjust the rope's elasticity and length.
* If folded after folding, you can remove the crease by ironing.
* Can be hand wash, not machine wash, do not wash with light-colored clothing, can not be exposed
Hat (width): about 10CM
Hat depth: about 9CM
Hat circumference (head circumference): about 54-58CM