There are not many kinds of hats, but it is difficult to match their styles with the rest of the wardrobe. Let's give you some simple techniques for reference.
1. Wide brim hat
The wide eaves hat is one of the most historic hats. The English "Fedora" of the wide eaves hat first came from the Greek language, which means the gift of God. But in the late nineteenth Century, it became disgraced gradually. Of course, we could see the wide eaves cap, but just lost a lot of share compared with the past.
A wide brimmed hat is generally soft felt, two is depressed in the pinch, and a sun shading hat.
Which people wear it?
This historic eaves hat has been tried by many people. In the golden age of Hollywood, Gary Grant and Humphrey Bogart are the two most impressive ones.
By now, the wide eaves hat has also accumulated some popularity. Beck ham, Jude Law, Tinie Tempah and so on are fans of it. The wide eaves hat always gives people a deep impression, breaking the dreary atmosphere, which is its greatest strength.
How do you wear it?
The collocation of the wide eaves hat is not the mainstream, but as long as it is properly handled, it can add some modern facade to the old school.
Uplift of the top and two concave shape so that those not tall people are suitable, and those larger version will continue to increase height, to lengthen the border, this also means that the need to pay more attention to the proportion of an oval face will benefit more. Also, it is best to have a clear chin the edges and corners, will make you more three-dimensional.
Such a hat and dress trousers can be said to be a perfect match, a pair of sneakers hot collocation and shirts, whether to work or attend activities lying all can be assured of wearing.
Of course, with the development of fashion, you can match your jeans and T-shirts to buy a hat like this. Before you buy a hat like this, you can see if your clothing can match it perfectly. Yes, the small cap is what you need, just like a crown worn on the top.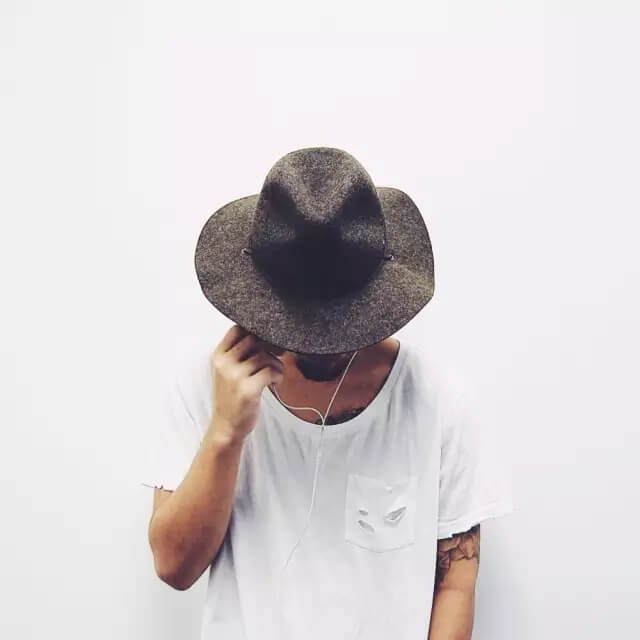 2. Baseball cap
A baseball cap with the movement, strong in 1860, made its debut in Brooklyn's baseball team, the most obvious sign is the front brim and the back of the adjustable elastic manufacturing concept was originally to help athletes light.
In the past 156 years, it has gradually completed the transformation of the street, hip-hop culture, and the integration of leisure, sports and life.
Which people wear it?
A baseball cap has been very common, if you want a detailed list of a baseball cap star, a piece of A4 paper is certainly not enough, because it is related to a culture.
Whether it's Bape, Palace or New Era, famous street producers have baseball caps, and singers like Drake and Jay-Z are also loyal fans of baseball caps.
How do you wear it?
A baseball cap and a suit may be a bit of a conflict, but it's not impossible. A baseball cap, a clean monochrome suit, can be the shape of your way to work.
Suede leather, leather and wool structure design has become the leading role in luxury sports, and baseball caps are well suited to match with sports jackets.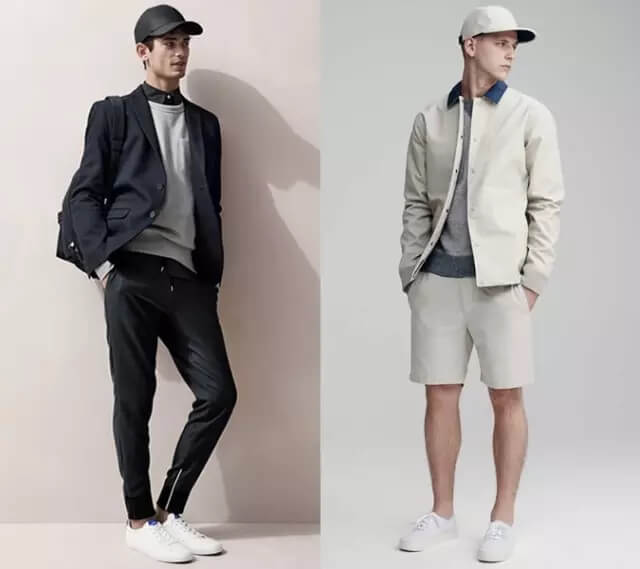 3. Knitted cap
Knitted caps are also called pea caps, which can be traced back to twelfth Century, and after hundreds of years, it has become the main body of men's fashion.
No matter which pattern it is, there is no way to change the natural texture of the knitted cap. The knitted caps made of wool or cashmere have the highest warmth.
Which people wear it?
The main applications of knitted hats are almost in the work, and knitted hats use crowd become more widespread, from Daniel Craig to Gyllenhaal, casual and elegant bearing such a handsome guy.
How do you wear it?
There is no hard rule for the use of knitted caps, and the knitted cap is one of the easiest hats to match.
The emphasis is on balancing the structure of knitted caps, heavy knit and collocation, which is more suitable for winter, and the thin knitted caps can also be worn in spring and summer.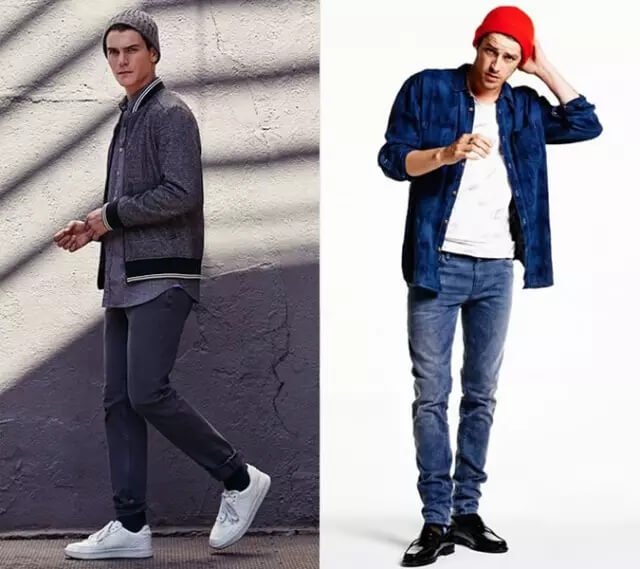 4. Flat cap
Flat Cap (also called the peaked cap flat cap), is the oldest male cap, which originated in Fourteenth Century in the north of England and Italy to the south. Until the beginning of nineteenth Century ushered in the heyday in England and Ireland, at the time the men had a top head, a symbol of parts. Although later abandoned but, in 2016, more playful style than the peaked cap, baseball cap, more trendy.
Which people wear it?
From young to old men, are in fact very love peaked cap in mature men, older, more and more proportion, Beck ham and Gerich are fond of peaked cap.
How do you wear it?
When you have a peaked cap, a variety of possibilities you will be amazed by the appearance of fashion and leisure, can be matched with most of your clothes.
You can use some baseball caps for the style, not too tight or too loose.