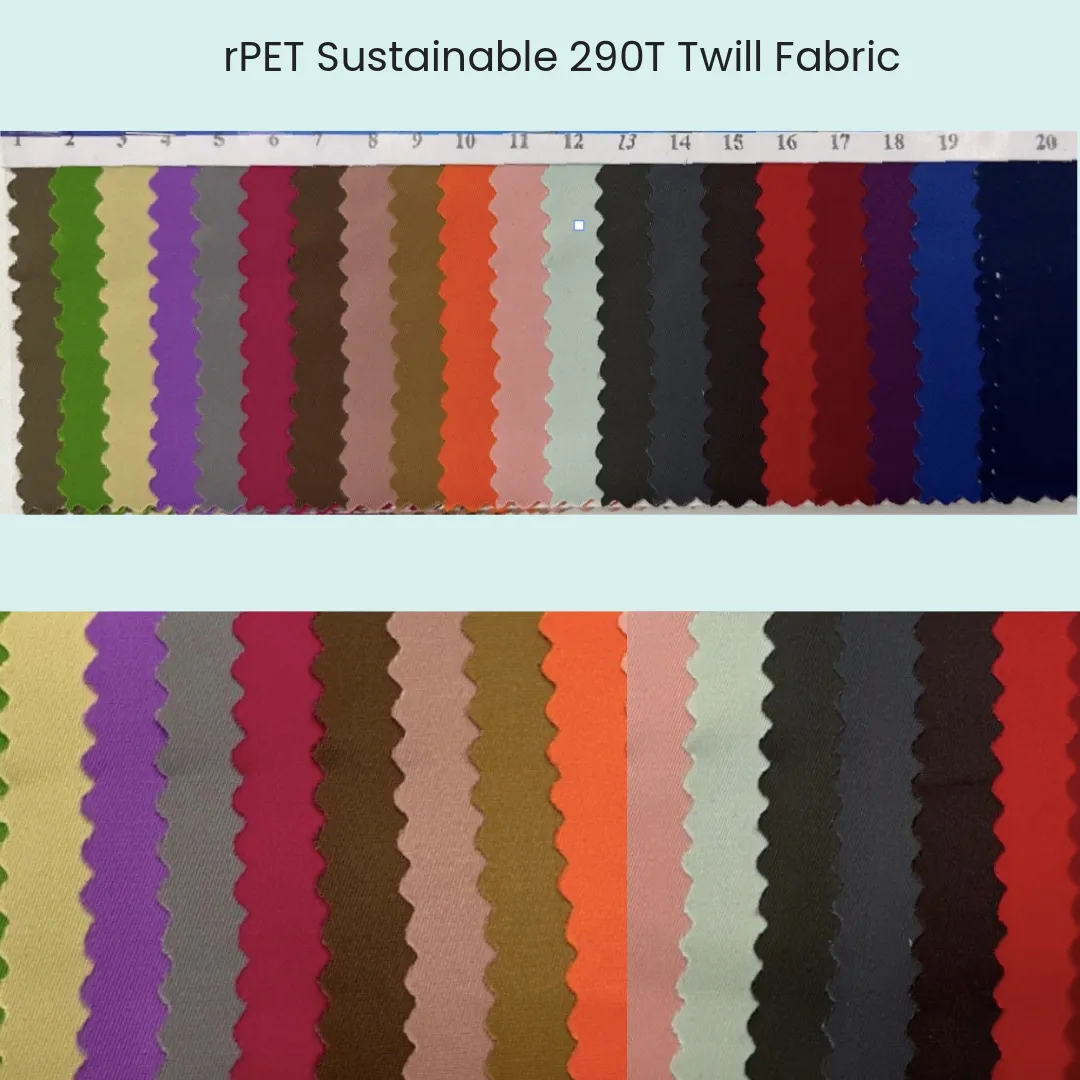 CNCAPS offers sustainable headwear crafted from recycled 290T twill fabric, made with rPET (recycled Polyethylene Terephthalate) fibers. This fabric embodies our commitment to environmental responsibility and sustainable fashion.
The 290T twill fabric is derived from recycled plastic bottles, transformed into durable and versatile twill fabric. By utilizing recycled materials, we help reduce the environmental impact of plastic waste and contribute to a circular economy.
In addition to its sustainability, the 290T twill fabric offers exceptional performance and comfort. It is known for its durability, tear-resistance, and soft texture. The fabric's breathability keeps you cool in warm weather.
Our headwear collection made from 290T twill fabric embraces various styles, including caps and hats.
By choosing CNCAPS' headwear made from recycled 290T twill fabric, you support sustainable fashion and make a positive impact on the environment. Embrace eco-conscious choices with our stylish and durable headwear.